Rivers of Hope
SEATTLE (AP) — Port Angeles Mayor Cherie Kidd met with Army officials Monday and received an apology for a nighttime training exercise last week that she says "terrorized my city" with low-flying helicopters.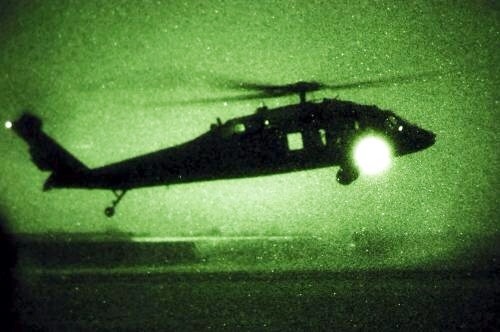 "It was horrendously loud and frightening. There were lights on some of the helicopters that just really upset us," she said.
Kidd went to Joint Base Lewis-McChord demanding answers. Why didn't the Army notify city officials of the late-night training mission? Thundering choppers shook residents, awakened children and startled animals in the Olympic Peninsula city about 80 miles northwest of the army base in Western Washington.
The mayor met for an hour with the base commander, Col. H. Charles Hodges Jr., and two officers with the 160th Special Operations Aviation Regiment, she said. "They listened to me and heard our concerns," she said Monday afternoon. "They apologized and they said they are going to do everything possible…
View original post 401 more words