Rivers of Hope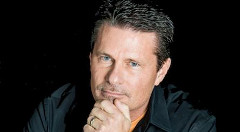 Artie Davis
A simple assimilation process is absolutely vital for any church to see sustained growth. Here's the one I've seen work so well, and you can customize it for your church quite easily. It covers the three things we're called to do as the church, but it lets you fill in the blanks according to your culture, community and context.
It has three steps …
1. Get In. How will you move people from just coming to actually being "in" the church?
When someone comes for the first time, we will ___________.
What will you encourage them to do? You've got to get them connected some way … or at least give them the chance to. You also want some information from them. You want to know they were there so you can make them feel extra special. First-time guests have to be valued.
When talking to new guests…
View original post 312 more words